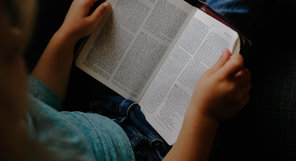 Going to church is the way we worship God and we participate in fellowship with other believers.  There is a peace that comes from the momentary escape of weekly concerns.  We settle into the reverence of the sanctuary and the calming music that precedes the hour's lesson of religious instruction.   It is a time to offer prayers of gratitude or concerns, sing praises through song and story, and reflect on the activities of the recent past.  We contemplate intended strategies for improvement, as we go forward towards a brand-new week of hopefulness.  There is a generated energy achieved from the weekly "battery recharge," a refocus on God's priorities and a re-commitment to follow Him and serve others.  Fellowship is gained from associations with similar others.  There is strength is in numbers, and accomplishment is assured with a battalion of devoted do-gooders, confident in the dutiful purpose of bettering ourselves and the world around us.
           On a personal level, when we study the Bible (in addition to going to Church) individually, among families, or in small groups, we allow the channels of inspiration to open and divine interaction occurs through God's Holy Spirit.  He can inspire, motivate, and encourage us with spiritual influences that are unique to our own concerns and circumstances.  Innermost prayers are our ways of speaking to God and intimations received through quiet Scripture study is His way of "speaking" to us.  We don't literally hear His words with our ears, but we can sense a warmth and we experience impressions that come to mind during the still and serene moments of Bible study.  Of course, God doesn't answer our questions on command.  He always allows us to work and grow through faith.  It takes time and exertion to study scripture passages or small chapters daily, attend Church, and attempt to make small steps toward progress in our behaviors and habits.  As we make the effort to draw close to God, through our personal study of the Bible, we begin to experience a Greater Presence in our lives, one that comforts, inspires, guides, loves, and empowers.
            Over time, I have noticed that answers to questions come, and I enjoy peaceful reassurances, from combining consistent Bible study with weekly Church service.  There is a great deal of commotion in the modern world; much of the technological activity is of great value, but a lot of its noise is distracting and disturbing.  It is important to set aside time each day to center on meaningful Biblical meditations, take advantage of Sunday Service renewal, and enjoy the benefits of a welcomed reprieve from the demands of daily pressures.   Bible teachings are classic. They apply to every generation because we all experience the human condition.  God gives us direction in our individual and collective journeys, through the stories and messages contained in Church and in the Scriptures.  When we hear and read God's word, we begin to see the world and other people through His eyes.  Becoming involved in Church activities enables us to contribute to our communities.  We can apply religious lessons learned to help create a less-divisive, more inclusive atmosphere, and a more loving, kind, just, and compassionate society.  This helps to soothe life's sorrowful and disappointing situations by establishing a supportive, fulfilling and joyful environment for all.  And in our very agitated society, the peace and confidence that transpires from God's influence, may just work out to astonish us all!