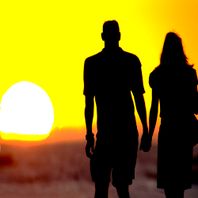 Photograph by Daniel Gray 
Here I am, happy to share with you my checklist of 5 steps to help enhance your love story:
Have a clear goal in mind for yourselves as a couple: Make the marriage last! Even the best of relationships is work, so schedule time to do enjoyable things together - date nights or like-minded activities and projects. Remember to laugh and don't take yourself too seriously! 
Bring spirituality into the relationship: Research shows that body, mind and spirit are connected, therefore, including positive beliefs, comfort, strength gained from religion, meditation and prayer can contribute to well-being and improved relationships. Show gratitude towards each other and God.
Honest but considerate communication is key: Disagreements in your relationship doesn't mean you can't succeed. Everyone needs to express themselves and feel free to disagree but remember to show kindness; never do anything to intentionally hurt each other. Avoid negativity and remember the most important words: I love you and I'm sorry! ? 
Be each other's best friend: Compliment and encourage each other often, just as you would any friend. Don't smother each other with restrictions but respect each other's needs and goals to reach their full potential. Never speak badly about your spouse to others. Remember, growing apart and affairs occur when one partner feels the need find someone to talk to, be listened to, and be understood.
Look for ways to serve one another: Naturally, a relationship should never be one-sided,where one is sensitive to the other's needs but the other is oblivious to anyone but him/herself. Mutual involvement, charity, and devotion can go a long way in resolving differences and disputes. Forgive each other and retain the joy in your marriage. In other words: Have fun!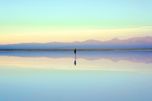 Photo: Pepe Reyes
Well, there you have it – an insight into the upcoming Heaven Heals (Finding Hope in the Reunion with Your Loved One)!
There's significance in understanding the covenant God made with Sarah and Abraham because it relates to us and our love stories. 
And that's why there's the original Heaven Heals book to inspire and enlighten you.
Coming soon, I will look forward to introducing you to the new, expanded Heaven Heals book!