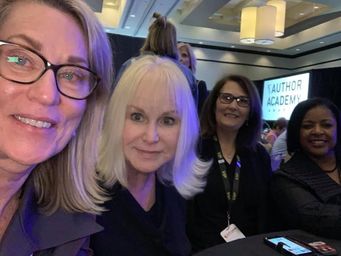 Teresa Moerer, Kristy, Terry Fulcher, Anita McLauren
Did you know studies show that 81% of Americans want to write a book? Sadly, 99% never fulfill their dream. But you don't have to end up a statistic in this dismal category. Join the free webinar Wednesday, November 6, 2019, 1 PM EST (10:00 AM PST), to discover the secrets of becoming a successful author!
What's your story - a children's book, sci-fi thriller, fantasy tale, someone else's story, or your own memoires? Especially, if you want to hand down to your kids, or the many generations that follow, your pearls of wisdom, adventure, laughter, and faith, enjoy this one-day-only, free webinar! Don't miss the chance to bring your story to life!
Isaiah 58:12 "...thou shalt raise up the foundations of many generations; and thou shalt be called, The repairer of the breach, the restorer of paths to dwell in."